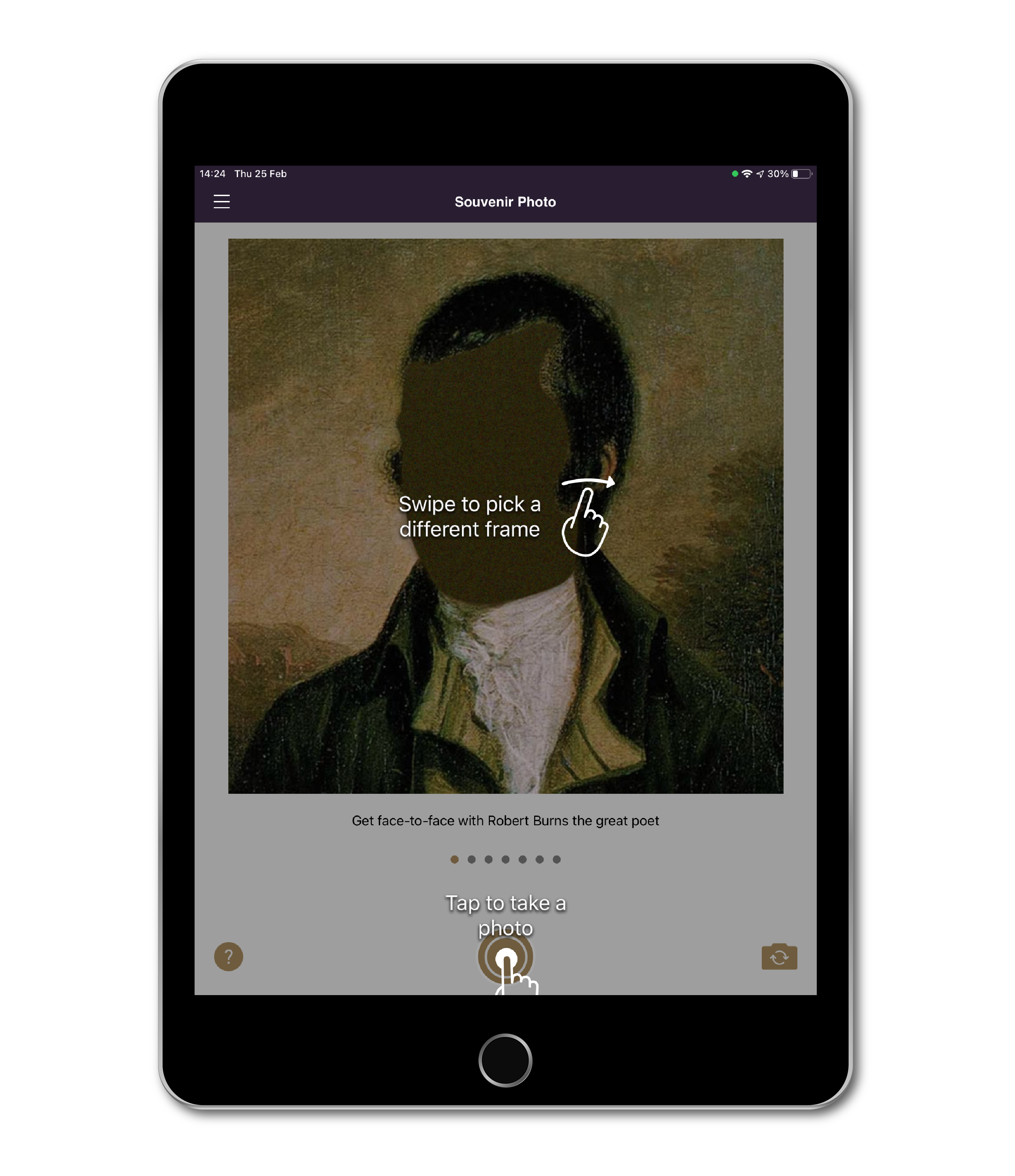 Discover More About Ayr
Learn about poet Robert Burns' home town and the stories associated with him and other historical figures such as William Wallace. Whether you wish to spend all day exploring and listening or just have half an hour to spare, this app will help you find the nearest point of interest to your current location.
Historical sites and tours
Great stories of Auld Ayr
Take a souvenir photo
Discover more about Ayr, its industries and people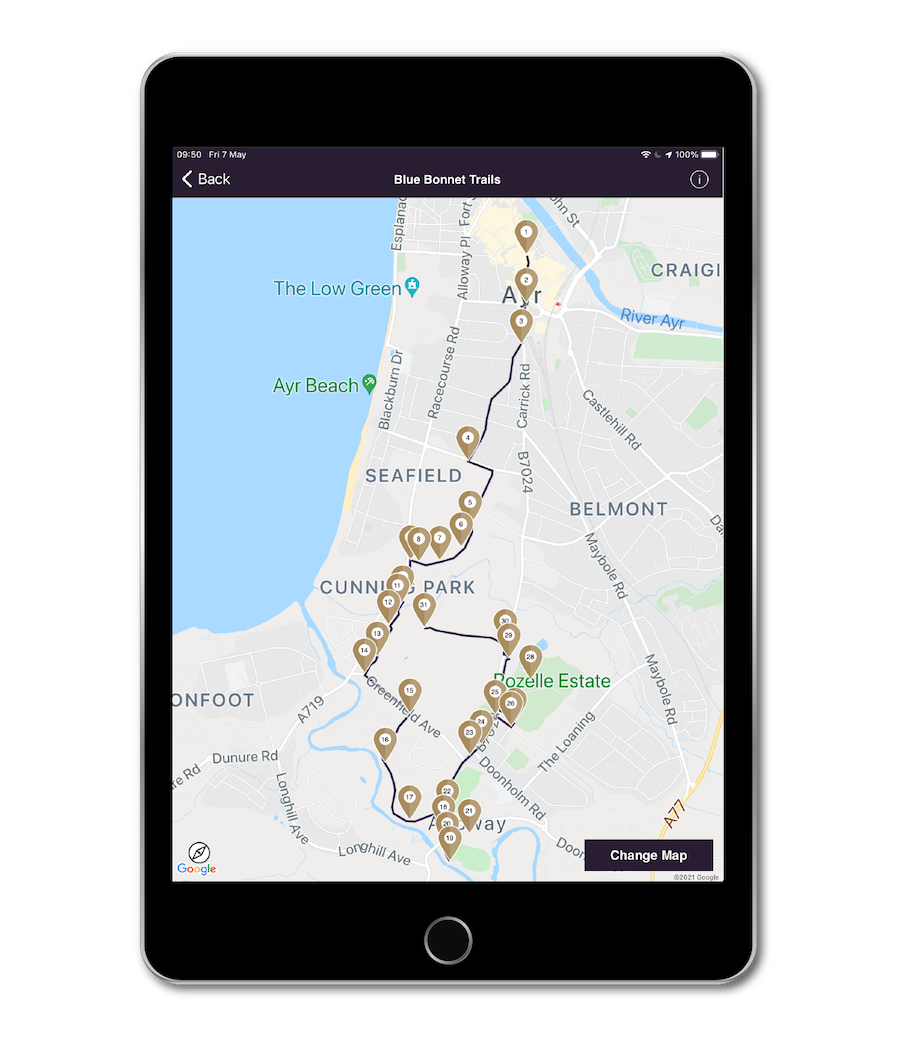 Blue Bonnet Trails
Self-guided historical trails guided by 23 Blue Bonnet signs over 31 locations enabling a walk from Ayr town centre out to Alloway. You can find an interactive map for these locations within the Ayr Through the Ages app by selecting 'Historical Tours', or just follow the signs. You are able to start the walk from different locations enabling you to choose the length and time of the walk that suits you best.
The main trail, "Tam's Trail" is the one taken by Robert Burns' hero Tam o' Shanter in Burns' most famous poem Tam o' Shanter.
The alternative "Alloway Trail" allows you to explore Robert Burns Birthplace Museum, Alloway Village, Rozelle Estate and all they have to offer.
Download the Blue Bonnet Trails leaflet.